Ajax Woof 7.25 pounds 2 years
Bilbo Baggins 1 year 4.3 pounds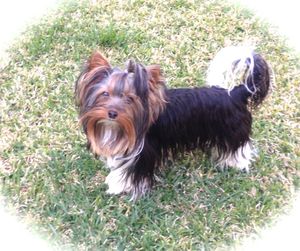 AJAX WOOF - REPRESENTS  #6 OUT OF THE TOP TEN BREEDS  FOR KCUSA AND HOLDS #7 OUT OF TEN FOR THE AMERICAN RARE BREED ASSOCIATION FOR 2013 .  The judges voted him a superior example of the Biewer Terrier Breed.  He is our first foundation male bred into Mystical Fairy tails of Biewer Land.  

Out of Mystique Holly of California Delight who is a Senior Master Champion, National Champion holding the International Ehren Gold and Chekhov of Wisteria Village  who is both a National and International Champion.  

Ajax is a  6th Generation purebred Biewer Terrier.  His personality is extremely gentle and loving.  All who meet him fall in love at first sight and are immediatley drawn to his majestic stature, loving personaltiy and equisite physique.  He is one of a kind.   
Bilbo Baggins 1 year 4.3 pounds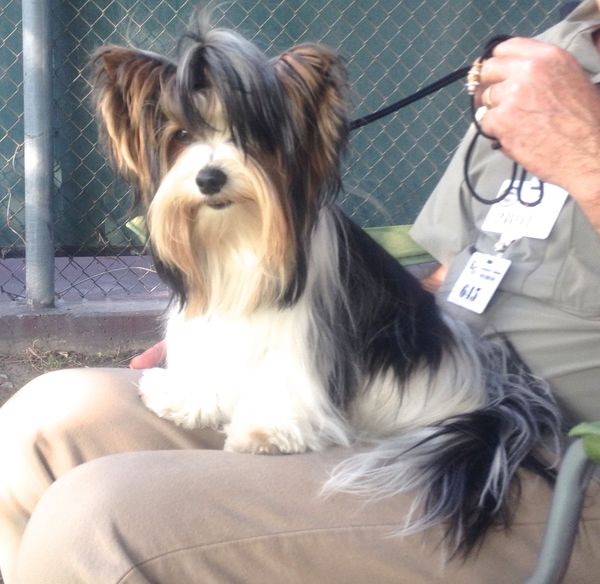 Woofi with little brother Bilbo